Launching The Largest Construction Trade Fair Of Gujarat
Date: 12 April 2023
Venue: Courtyard By Marriott, Ahmedabad
Gujarat Conex provides another impetus to the growth of India's Infrastructure. During its identity launch event. The organisers - K and D Communication Limited, Messe Munchen India Private Limited and Gujarat Contractors' Association shared the vision of the event and answered many questions of the press about how the trade show will both extend the outreach of the local industry as well as enrich it with exposure to the latest international technology and innovation needed to meet the rigorous demands of the ambitious infrastructure projects in Gujarat and India.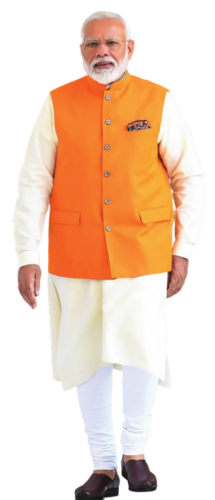 Under the Honourable PM Shri Narendra Modi's Vision, India aims to become a $5 trillion economy, the focus is on accelerating infrastructure development as a key driver of growth. GUJARAT is leading the way by being the first state to enact a legal framework in 1999 for PPP in the infrastructure sector and the subsequent progress has served as a model for India.
Gujarat Conex will be another step towards boosting the infrastructure growth of India. A 3-day event starting from 21 September 2023 to 23 September 2023, the largest construction trade fair of Gujarat will take place at the Helipad Exhibition Centre located at Gandhinagar, Gujarat. This press launch of the inaugural edition of Gujarat Conex included key speakers – Ms Aditi Shukla of K and D Communication Ltd., Mr Bhupinder Singh, CEO of Messe München India, and Mr Arvind Patel, Chairman of Gujarat Contractors' Association.
When asked about the prevailing market practices of Gujarat's construction industry & the benefits Gujarat Conex will bring, the Chairman of Gujarat Contractors Association, Mr. Arvind Patel said,
"There is a total of 2200 official contractors in the state who constantly travel across many parts of the country and sometimes, out of India to bring in infrastructure technology, even when Gujarat has the capabilities to manufacture the same. Many local industry players are manufacturing construction machines but with little to no exposure, they are yet to realise their full potential. With Gujarat Conex, we are going to bridge this gap in growth."
One journalist asked about the types of machinery that are going to be a part of Gujarat Conex 2023, to which Mr Arvind Patel, the Chairman of Gujarat Contractors Association, answered:
"From excavators to irrigation, piping to machinery spare parts, all aspects of construction will be included in Gujarat Conex to widen the pool of opportunities for exhibitors & visitors both."
Another journalist asked, "Germany is the market leader when it comes to construction technology & innovations, followed by China which is also a leader in exports. How are we in India going to challenge such market leaders??
To which Mr Bhupinder Singh, CEO of Messe Munchen India Private Limited, replied –
"We are taking Honourable PM Shri Narendra Modi's vision to a new level by bringing together national & international machinery manufacturers at Gujarat Conex. The interactions & exchange of industry insights are bound to grow India's foothold on the international market."
The launch event ended with a question on who will be the chief guest & keynote speakers of Gujarat Conex's first edition, to which organisers replied that there is a probability of state ministers of infrastructure joining us, along with important figures from construction-related industries as well as many international dignitaries.
Gujarat Conex 2023 will be held at Helipad Exhibition Centre, Gandhinagar, Gujarat on 21,
22 & 23 September 2023.